Young Living Essential Oils
Young Living is the World Leader in Essential Oils. Young Living Essential Oils (YLEO) only incorporates the highest purity in therapeutic grade for all of our health products.
Young Living is a company built upon trust, integrity, and pure therapeutic grade products. Whether you are interested in our quality products or being a part of our Young Living Team, you have come to the right place.
What are Essential Oils?
Essential oils, known as nature's living energy, are the natural, aromatic volatile liquids found in shrubs, flowers, trees, roots, bushes, and seeds. The distinctive components in essential oils help to defend plants against insects and environmental conditions. They are also vital for a plant to grow, live, evolve, and adapt to its surroundings. Essential oils are extracted from aromatic plant sources via steam distillation, and are highly concentrated and far more potent than dry herbs.

While essential oils often have a pleasant aroma, their chemical makeup is complex and their benefits vast—which makes them much more than something that simply smells good.


Historically, essential oils have played a prominent role in everyday life. With more than 200 references to aromatics, incense, and ointments throughout the Bible, essential oils are said to be used for anointing and to assist in maintaining overall health. Today, essential oils are used for aromatherapy, massage therapy, emotional health, personal care, nutritional supplements, household solutions, and much more.

Young Living Essential Oils, the leading provider of essential oils, offers more than 300 essential oil singles and blends. All Young Living essential oils meet the YLTG standard. This means that every essential oil Young Living distills or sources has the optimal naturally-occurring blend of constituents to maximize the desired effect. Only YLTG essential oils should be used for the primary methods of application, which include inhalation and application.
The History of Young Living

Young Living Essential Oils was founded by Gary Young with pure, natural, therapeutic grade essential oils. Essential Oils date back through history as some of the earliest forms for natural healing. Essential oils have since re-emerged as a form of aromatherapy in modern times and through the education of therapeutic grade oils, Young Living has now brought back the healing properties that were once so widely known.

Since the beginning Young Living has established a foundation of having the best, natural, and safest products for the body, home, and through aromatherapy. Gary Young has taken great strides to research and develop new products all of which are absolutely natural, organic, and pure.
Quality from Seed to Seal - a five step process
Young Living is proud to set the standard for essential oil purity and authenticity by carefully monitoring the production of our oils through our unique Seed to Seal® process. From the time the seed is sourced until the oil is sealed in the bottle, we apply the most rigorous quality controls possible to ensure that you are receiving essential oils exactly the way nature intended.

Our exclusive Seed to Seal process includes five painstaking steps.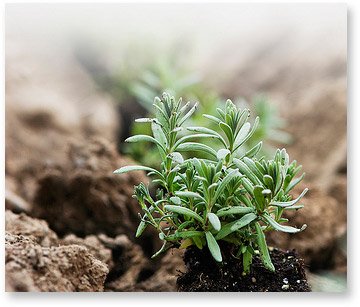 SEED
The first step of this process — Seed — means weresearch plant species that offer the optimal therapeutic benefits, identify species with experts and document their source, and monitor the ongoing cultivation process to ensure the chosen plant species is used.
Potent essential oils come from plant species that have been authenticated by Young Living and industry experts through scientific research, field study, university partnerships, and on-site planting certification. Selecting seeds that produce the highest therapeutic value is a vital step in our Seed to Seal process.
CULTIVATE
Young Living's knowledge of soil preparation, balance of sun and water, responsible weed and pest control, and wild-craft harvesting ensures that stringent standards are met. We continue to conduct research and remain dedicated to growing the highest quality aromatic plants.
DISTILL
Young Living's proprietary low-temperature, low-pressure steam distillation process ensures that the beneficial plant compounds in every batch of essential oil remain uncompromised during the extraction process. This process is completed at just the right time to ensure all beneficial constituents are present to maximize the quality of the oil.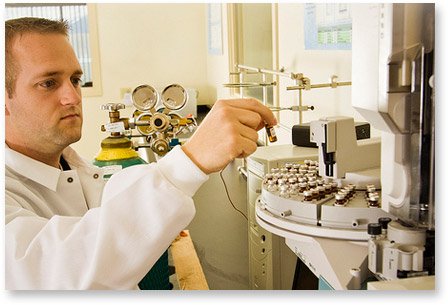 TEST
Each essential oil must pass Young Living's stringent testing to ensure the optimal bioactive natural compounds are present. Young Living uses its own internal labs, in addition to third-party audits, to verify that international purity and potency standards are met and surpassed. Each oil is tested during various stages of distillation to determine the release of different plant constituents.
SEAL
Young Living completes the Seed to Seal process by carefully sealing and inspecting each bottle of essential oil at our clean-room facility and shipping to members worldwide. Individual bottle labels are encoded with detailed tracking information that allows Young Living to trace each bottle of essential oil back to its source.